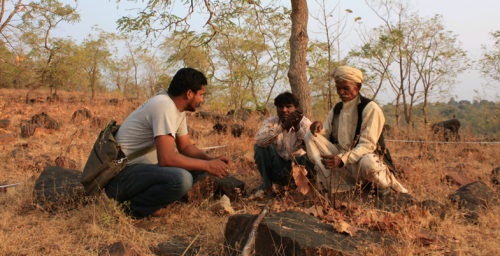 Founded in 1983, the Tropical Resources Institute (TRI) is an interdisciplinary, non-degree-granting program located within the Yale School of the Environment (YSE). TRI serves to facilitate and support student research and outreach activities throughout the tropics, primarily through granting research fellowships. TRI works closely with YSE students, advising them on research design, proposal development, and field methods, as well as facilitating in-country collaborations and partnerships with organizations and institutions working in the tropics. Within the broader Yale community, TRI serves as a clearinghouse for research and educational activities pertaining to tropical countries, societies, and environments. Throughout the academic year, TRI hosts lectures, professional meetings, workshops and conferences that focus on timely conservation and development issues in the global tropics.
Impacts
Since 1983, TRI has:
Funded 644 endowed fellowships for interdisciplinary, applied environmental research in the tropics in over 82 countries
Increased the number of student fellowship awards from 1-3 per year in the early 1980s to 20-30 per year at present
Published 300 Fellows' research results in the TRI Bulletin
Propelled 75% of TRI Fellows to then publish more broadly on topics related to their TRI research
Provided training in research techniques, proposal writing, scientific article writing, and presentation skills for all our Fellows
Hosted events at YSE to increase the visibility of tropical resource issues and engage our alumni network
Created a legacy of tropical resource expertise among 644 YSE alumni
Read more about TRI's impacts and where our Fellows are now in our special 30 Year Anniversary Report.