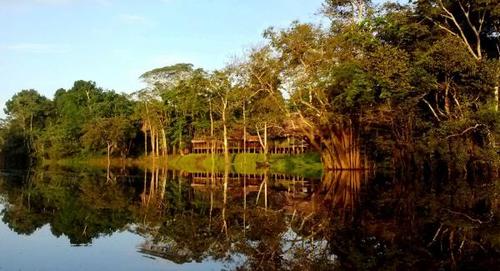 Yale Tropical Resources Institute is pleased to invite proposals for research projects to be conducted during the the summer of 2020
TRI typically awards 20–30 fellowships of up to $8,000 USD. These fellowships support interdisciplinary student research on global conservation and natural resource management issues facing tropical regions. Research projects may touch on natural, cultural, social, political, economic, or other issues related to conservation and resource use in tropical regions
Deadline
Thursday Feb 6, 2020 at 1pm
Proposals should include a 2-page narrative, project budget, references, and additional requirements as outlined here https://tri.yale.edu/fellowships
Eligible proposals will be invited to revise and resubmit by Thursday March 5.
How to Submit
Prepare your proposal: https://tri.yale.edu/fellowships/how-apply. Please contact us if you have questions about the application process. We are very happy to review draft proposals.

Submit your application online at https://yale.communityforce.com (search for "tropical").
Please note the following eligibility criteria
Applicants must conduct student-led research in a tropical location

TRI fellowships are almost exclusively provided for summer research

Applicants must have previous experience at the research site, or be able to demonstrate networks and partnerships that will support productive research

Working with an in-country partner/host is encouraged

Applicants must be F&ES or F&ES-affiliated students

Interested Yale College students should contact us directly at tri@yale.edu before applying

Previous applicants may also apply if they will be enrolled at Yale during the Fall of 2020

TRI does not fund internships
Before you go …
TRI can help you find a local research partner

TRI can help with proposal preparation
When you return …
Present at the TRI Spring Symposium (come and see current Fellows share their work on February 28 2020!)

Take research credit with TRI, and/or

TRI fellows are required to submit a paper to the TRI Bulletin or a peer-reviewed journal

Join global network of more than 600 TRI alumni
---
Need a project?
TRI works with select partner organizations to establish priority research questions and ensure in-country support and project feasibility.
See our partners for more details and ideas!
Need help?
TRI director and staff are available to help with project and proposal development, find partner organizations, and develop budgets.
Send us an email: tri@yale.edu
We would love to hear from you!